---
Hi! I am a divorced 37 year old father of the three greatest kids in America! My interests are many and varied...from fishing at area lakes...taking walks under the star filled skies of Nebraska...researching educational issues that effect my children and running for school board...to cranking up the music on my stereo and getting jiggy with it. I refuse to grow old mentally. I can't...so I can keep up with my kids and keep up with the changes in the world!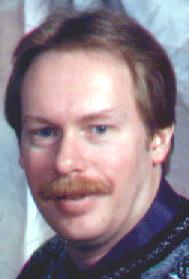 Picture taken in 1994 as a candidate for our local school board.
Be sure and visit my page devoted to educational issues and school reform!
---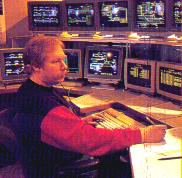 I am a Terminal Train Dispatcher (Supervisor of Yard Operations) at Bailey Yard in North Platte, Nebraska. The yard is the largest railroad classification yard in North America. TTDs located in the Bailey Command Center, use Computer Assisted Dispatching to control and help coordinate train and switching movements within the yard and coordinate the yarding and departing of the high volume train traffic. If you are a train buff, you will want to visit the yard's and companies website.
Click here to visit Bailey Yard!
---



If you are a Nebraska Cornhusker fan, be sure and check out our fan page the kids and I put together! Colorado Buffalo fans probably should not view it as it will lead to depression and bruised egos...
---



Click here to jump to the World Champion Denver Broncos team page!
---
Other Local Links of Interest...
North Platte Weather / KNOP-TV / North Platte Telegraph
About North Platte / Ultimate Husker Fan's Home Page
Send Virtual Flowers to Someone You Care About !
Send a Hallmark card! / Send a card to cherish!
---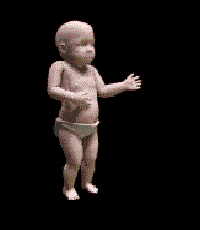 Go Brian !!! Go Brian!!!
---



---
---